Dumpster Rental Newark NJ
Book the #1 dumpster rental Newark NJ has to offer from D&A Contracting, your trusted partner in easy and efficient waste removal. With our extensive range of services and commitment to exceptional customer satisfaction, we're here to offer smooth and hassle-free waste disposal services in Newark, New Jersey, and the surrounding areas of Essex County. We offer a wide selection of dumpsters in various sizes to accommodate projects of all scales. From small renovations to large construction sites, our dumpsters can handle it all. With our easy and flexible rental options, you can choose the duration that suits your project timeline, ensuring that you have the dumpster for as long as you need it.

But our services don't stop at the dumpster rental Newark NJ prefers. At D&A, we offer a comprehensive range of additional services to meet all your project requirements. Need a dump truck rental? Our well-maintained and reliable trucks are ready to assist with the transportation of materials. Looking for professional flatbed transportation services? You're in the right place. Our skilled drivers and modern flatbed trucks are equipped to transport a wide range of materials. We're also your go-to solution for contaminated soil removal. Rest assured that we adhere to strict guidelines and regulations, ensuring that your site is clean and free from contaminants and that we're the dirt dumpster Newark can trust.

Additionally, we offer crushed stone delivery and drop-off services. Our crushed stone delivery service ensures timely and convenient access to the materials you need, making us the best Newark construction dumpster rental option. When you choose D&A Dumpster Rentals, you can expect more than just the best dumpster rental Newark NJ can provide. We prioritize sustainability and environmental responsibility. We strive to minimize waste and maximize recycling efforts whenever possible. By choosing us, you're contributing to a greener future as we work together to protect the environment for generations to come.

Choosing our comprehensive range of invaluable services means you don't have to stress about the mess. Experience the D&A difference and contact us today. Let us handle your waste management needs with the Newark roll off dumpster rental customers choose for total project success.
We Take Just About Everything
Some examples of the junk we haul away include
Refrigerator Disposal

Garbage Removal

Mattress Disposal

Foreclosure Clean Outs
Construction Waste Removal

Yard Waste Removal

Trash Removal

Appliance Removal
Television Disposal & Recycling

Furniture Removal

E-Waste Disposal

Hot Tub Disposal
The Most Trusted Dumpster Rental In Newark NJ
When it comes to choosing a dumpster rental in Newark NJ, there are plenty of options available, but there are several compelling reasons why you should choose D&A Dumpster Rentals as your trusted partner!

We prioritize customer satisfaction above all else. Our experienced and friendly team understands that every project has unique requirements, and we strive to tailor our services to meet your specific needs. Our dedicated team is committed to providing the best dumpster services near Newark New Jersey with exceptional customer service by promptly addressing any concerns you may have and staying in touch along the way. We offer a wide range of dumpster sizes to accommodate projects of all sizes. Whether you're undertaking a small home renovation or a large construction project, we have the perfect dumpster to suit your needs. Our reliable and well-maintained dumpsters are designed to handle various types of waste, providing you with a convenient and efficient waste management solution. We offer more than just the traditional dumpster rental in Newark NJ. Our additional services, such as dump truck rentals, flatbed transportation, contaminated soil removal, and crushed stone delivery/drop-off, make us a one-stop shop for all your project requirements. With D&A Dumpster Rentals, you can streamline your operations and rely on us to handle multiple aspects of your logistics and operations.

We pride ourselves on our Newark NJ dumpster rentals and our commitment to sustainability and environmental responsibility. We actively promote recycling and proper waste disposal practices, ensuring that we minimize our impact on the environment by properly disposing of the dumpster construction waste Newark can often create. By choosing our locally owned and operated company, you're making a conscious choice to support eco-friendly waste management practices. Our competitive pricing ensures that you receive excellent value for your money. Anyone wondering "How much is it to rent a dumpster in Newark NJ" will be pleased to find that we believe that quality services should be accessible and affordable. That's why we strive to have the best dumpster price Newark NJ has to offer. We offer competitive rates without compromising on the quality of our products and services. Even extending rental times based on customer need, including dumpster rental for 3 days in Newark NJ!

Choosing D&A Dumpster Rentals means choosing a company that values customer satisfaction, provides a wide range of dumpster sizes, offers additional services, prioritizes sustainability, and uses a competitive pricing model. With our expertise and commitment to excellence, we are confident that we can meet and exceed your expectations. Experience the D&A difference, and let us be your trusted partner for all your dumpster rental and waste management needs.
Use The Dumpster Rental Newark NJ Prefers For All Their Projects
When it comes to versatility, we have the dumpster rental Newark NJ uses to meet a wide range of project goals and waste removal needs. Our roll-off bins are not limited to a single purpose but rather serve as a reliable solution for various projects and situations, whether residential, industrial, commercial, or construction. For homeowners, our bin rentals are invaluable during home renovations, remodels, or decluttering projects. Whether you're tearing down walls, replacing flooring, or simply clearing out years of accumulated belongings, our dumpsters provide a convenient and efficient way to dispose of the resulting debris and waste. Say goodbye to multiple trips to the local landfill and enjoy the ease of having a dumpster right at your doorstep! Contractors and construction companies looking for the best dumpster rental Newark NJ has to offer will greatly benefit from our roll-off bin rentals as well. Construction projects generate a significant amount of waste materials, such as concrete, wood, drywall, and metal scraps. Our dumpsters are designed to handle these heavy materials, making debris removal and disposal a breeze. With our reliable and punctual service, you can focus on completing the project efficiently while we take care of the waste management.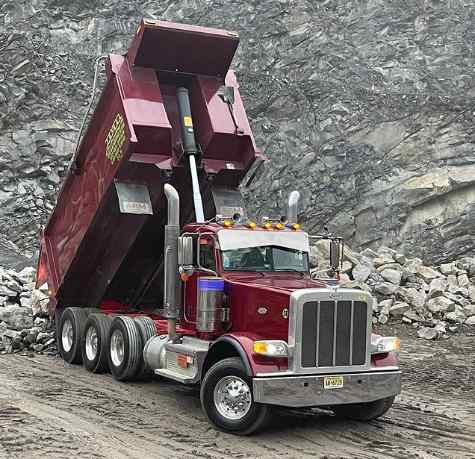 Business owners and property managers rely on our dumpster rentals for routine waste management. From office cleanouts and renovations to retail store restorations, our dumpsters can handle various types of commercial waste, including paper, cardboard, packaging materials, and general trash. Keeping your workspace clean and clutter-free is made simple with our convenient dumpster rentals. Our dumpster rentals are commonly utilized for landscaping and yard waste removal. Whether you're tackling a large-scale garden makeover or simply pruning trees and shrubs, our dumpsters can accommodate green waste, branches, leaves, and other organic materials. Save time and effort by disposing of your yard waste directly in our dumpsters. Our dumpster rentals are incredibly versatile and can be utilized for a multitude of purposes. From home renovations and construction projects to event cleanups and routine waste management, our bins offer a convenient and reliable solution. At D&A Dumpster Rentals, we are committed to providing you with the perfect dumpster rental for your specific needs, ensuring efficient waste disposal and a seamless experience.
The Commercial Roll Off Dumpster Rental Newark Businesses Choose First
Book the roll off dumpster rental Newark businesses use to manage waste with ease and efficiency. Whether you run a retail store, office space, restaurant, or any other commercial establishment, our dumpster container in Newark NJ can effectively handle your waste management needs. From routine trash disposal to large-scale cleanouts and renovations, our dumpsters provide a convenient and reliable solution for disposing of commercial waste. Our flexible rental options and range of dumpster sizes ensure that you can choose the perfect fit for your specific business requirements. With our prompt and professional service, you can keep your commercial space clean, organized, and free from clutter. When it comes to commercial use, D&A Contracting is your go-to solution, providing reliable and efficient dumpster rental services tailored to meet the unique demands of your business, ensuring smooth operations and seamless waste management.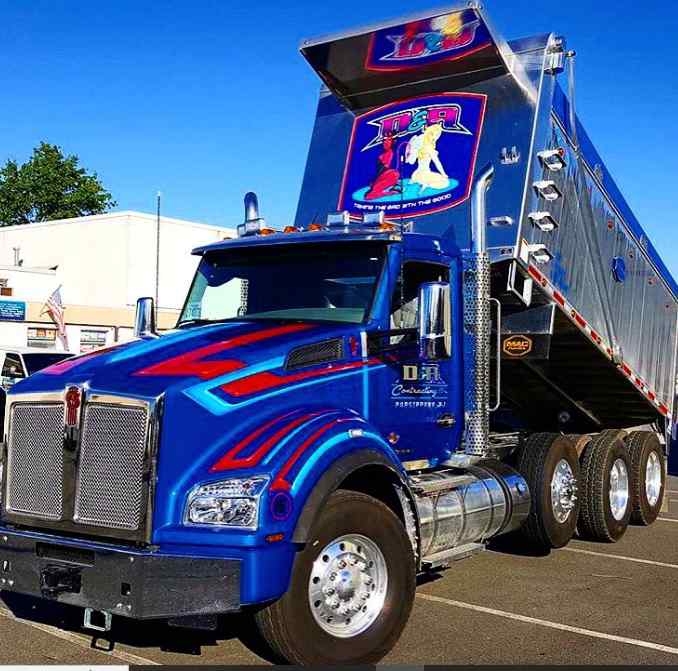 Offering the Premier Construction Dumpster Rental In Newark
Our versatile dumpster rental in Newark at D&A Dumpster Rentals is the perfect solution for construction projects of all sizes. Whether you're involved in residential or commercial construction, our dumpsters can effectively handle the waste generated during the process. From demolition debris to construction materials, we've got the construction dumpster rental Newark uses to provide a convenient and reliable way to dispose of the various types of waste encountered on construction sites. With different sizes available, you can choose the dumpster that best suits your project's needs. Our prompt delivery and pick-up service ensure that your construction site stays clean and organized, allowing you to focus on completing the project efficiently and making us the dumpster company Newark can pick for all their needs. For construction clients seeking exceptional support, D&A Contracting is your trusted partner, delivering top-notch services and unmatched reliability to bring your construction projects to life, on time and on budget.
Heavy-Duty Dumpster Newark Always Uses After a Big Roofing Job
We've got the dumpster Newark uses to manage roofing jobs of all sizes. Our dumpster rentals are the perfect solution for any size job, whether it's a commercial replacement, home repair, or general upkeep. From shingles and tiles to old underlayment and debris, our dumpsters can accommodate the various materials generated during the roofing process. With different sizes available, you can choose the dumpster that best suits the scale of your roofing project. Our prompt delivery and pick-up service ensure that your work area stays clean and safe, allowing you to focus on completing the roofing job with ease and making us the best answer to the question "where to rent a dumpster from in Newark NJ!" Whether you're replacing a roof, repairing damage, or conducting routine maintenance, our dumpsters provide a convenient and efficient way to handle waste materials. When it comes to roofing jobs, we stand head and shoulders above the rest, offering unmatched expertise and seamless assistance to ensure your roofing project is handled with precision and excellence.
Garbage Dumpster Newark Factories And Warehouses Use For All Their Industrial Needs
We offer the reliable garbage dumpster Newark uses for industrial purposes, including factory and warehouse waste disposal. These industrial settings often generate a significant amount of waste, such as packaging materials, scrap metal, wooden pallets, and other production byproducts. Our dumpsters provide a practical solution for managing and disposing of this waste efficiently. With our diverse range of dumpster sizes, you can select the perfect option to accommodate the volume of waste generated by your factory or warehouse operations. We handle the drop-off and pick-up for you, eliminating the hassle of getting the dumpster permit Newark NJ may need. Our prompt and flexible rental service ensures that your waste management needs are met, helping you maintain a clean and organized working environment.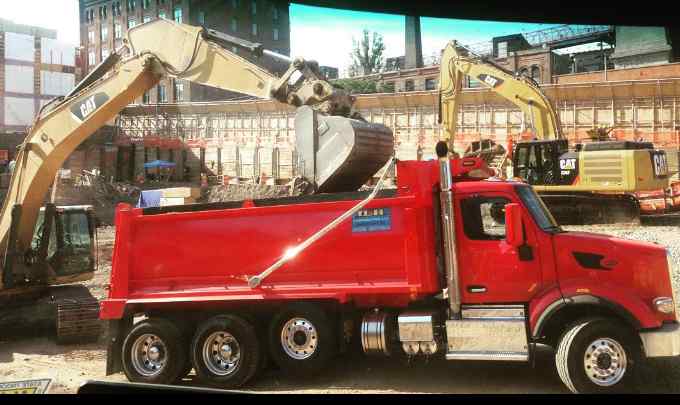 With our bins on-site, you can easily collect and dispose of industrial waste, allowing your team to focus on productivity and ensuring compliance with waste management regulations. Trust D&A Dumpster Rentals for your Newark garbage dumpster needs and experience reliable, hassle-free dumpster rentals that cater to your specific requirements so you can keep your operations running smoothly!
Reliable Residential Dumpster Newark NJ Can Count On
At D&A Dumpster Rentals, we've got the dumpster Newark NJ knows is the perfect solution for various residential projects. Whether you're renovating your home, decluttering, or conducting a major cleanout, we provide options for a roll off dumpster Newark prefers to provide a convenient and efficient way to handle the waste materials. From old furniture and appliances to construction debris and yard waste, we've got the residential dumpster rental Newark NJ can trust to accommodate a wide range of residential waste. With different sizes available, you can choose the Newark residential dumpster rental that best fits your project's needs. With our timely delivery and pick-up service, you can rest assured that your property will remain clean and organized throughout the duration of the project. Whether you're remodeling a single room or tackling a whole-house renovation, our dumpster rentals make waste disposal easy and hassle-free. You've got enough on your plate—let D&A Contracting handle your residential Newark dumpster rental with ease, allowing you to tackle your project effortlessly and worry-free.
For Major Yardwaste, Rent A Dumpster Newark NJ Has Already Vetted
When it comes to yard waste projects, we're the best place to rent a dumpster Newark NJ can count on for dependable and affordable services. We're a business that's more than equipped to handle any task efficiently. Whether you're undertaking a large-scale landscaping project, clearing out overgrown vegetation, or dealing with fallen trees and branches, our rentals provide the perfect solution for disposing of yard waste. Our dumpster rental in Newark area is designed to accommodate green waste, branches, leaves, and other organic materials generated during yard cleanups. With different sizes available, you can choose the bin that suits the scale of your project. Simply load the waste into the dumpster, and we'll handle the rest, ensuring proper disposal and environmentally friendly practices. For larger yard waste projects, our dump truck rentals offer a convenient alternative. With the ability to transport and unload large volumes of yard waste, our dump trucks make quick work of removing debris from your property. Our experienced drivers will handle the transportation and disposal, allowing you to focus on your yard or property transformation. Whether you opt for a Newark roll off dumpster rental or a dump truck rental, our flexible options ensure that you have the right equipment to tackle your yard waste project effectively. Trust D&A Dumpster Rentals for reliable and convenient rentals that help you maintain a clean and beautiful outdoor space.
A Step-By-Step Guide On How To Book A Newark NJ Dumpster Rental
Booking your Newark NJ dumpster rental online with D&A Dumpster Rentals is a seamless and straightforward process. Follow these easy steps to reserve your dumpster with just a few clicks:
1) Begin by navigating to the Dumpster Rentals section, which can be found by clicking on the "Dumpster Rentals" tab in the menu.
2) Next, browse through our extensive selection of Newark NJ dumpster rentals available. We offer various sizes to suit different project requirements. Take note of the dimensions and capacities to select the ideal dumpster for your needs.
3) Once you have chosen the perfect dumpster, click on the "Book Now" or "Reserve" button associated with your selection. This will direct you to our user-friendly online booking system.
4) Within the booking system, indicate your preferred rental dates for the dumpster. Keep in mind that rental durations can vary, depending on your project timeline.
5) Provide your contact information, including your name, email address, and phone number. This allows us to stay in touch with you regarding your reservation.
6) Enter the delivery address where you would like the dumpster to be dropped off. Verify the accuracy of the address to ensure a smooth delivery process.
7) Review all the details of your booking, such as the dumpster size, rental dates, and total cost. Make any necessary adjustments before proceeding to the payment step.
8) Choose your preferred payment method and securely input your payment details. We accept major credit cards and provide a safe, encrypted payment process.
9) Finally, confirm your booking and check your email for a confirmation receipt. This email will contain all the important information about your reservation, including the rental dates, dumpster size, and contact details. Following this step, you have successfully booked your dumpster rentals in Newark online with D&A Dumpster Rentals. Our dedicated team will handle the delivery and pick-up of the dumpster according to your specified dates. Enjoy a seamless waste disposal experience for your project.
Convenient Newark NJ Dumpster Sizes and Prices
We offer a range of dumpster sizes to suit your Newark NJ dumpster rental needs. Our vast selection includes 10-yard, 15-yard, 20-yard, 30-yard, and 40-yard dumpsters, each available at competitive prices.
Our 10-yard dumpster is a great choice for smaller-scale projects or limited spaces. Starting at $480, it provides ample room for disposing of household debris, construction waste, or yard cleanups. For slightly larger projects, our 15-yard dumpster offers increased capacity. Starting at $580, it's ideal for renovations, garage cleanouts, or small construction jobs.
When you require a more substantial dumpster, our 20-yard option is a great choice. Also starting at $580, it provides the perfect balance of capacity and affordability. It can accommodate larger construction debris, demolition waste, or general cleanouts. For even larger projects, our 30-yard dumpster offers an extensive capacity starting at $685. This size is suitable for large-scale construction, commercial cleanouts, or major renovation projects and is at an excellent cost to rent 30 yard dumpster Newark NJ uses to complete a range of waste disposal projects. Lastly, our 40-yard bin provides maximum capacity for the most demanding projects. Starting at $795, it can handle significant volumes of construction debris, large-scale cleanouts, or extensive demolition projects.
Please note that prices may vary based on location and rental duration. Our knowledgeable team can help you determine the best dumpster size for your project and provide a transparent breakdown of pricing. Choose D&A Dumpster Rentals for the fair dumpster rate Newark NJ has come to expect. We've got various sizes and rental options tailored to your specific needs. With our diverse range of sizes and competitive pricing, we ensure you have the right dumpster at the right price for your waste disposal requirements.
We Deliver The Dumpster Rental Newark Can Rely On!
As part of our commitment to environmentally responsible waste disposal, we've established a partnership with the Essex County Resource Recovery Facility. This collaboration ensures that your waste is handled and disposed of in a sustainable manner, reducing the impact on the environment.

Newark boasts several beautiful parks, and our dumpster rentals can assist with maintaining their cleanliness. From the scenic Branch Brook Park to the expansive Weequahic Park and the vibrant Military Park, our dumpsters provide a convenient solution for park cleanups, landscaping projects, and event waste management. We understand the importance of preserving the city's rich history and cultural landmarks. Whether you're renovating a historic building, conducting a restoration project, or simply need a reliable waste management solution, our dumpster on wheels services near Newark New Jersey are available to support your endeavors.

With our wide range of dumpster sizes and competitive pricing, we cater to a variety of needs, from residential cleanouts and remodeling projects to commercial construction and industrial waste management. Our knowledgeable team is ready to assist you in selecting the right dumpster size for your specific requirements. So no more searching "dumpster for rent near Newark NJ 07104." Simply choose D&A Dumpster Rentals for your waste disposal needs in Newark, NJ. We take pride in serving the community and contributing to its cleanliness, sustainability, and overall well-being. Trust us for prompt delivery, reliable service, and responsible waste management practices.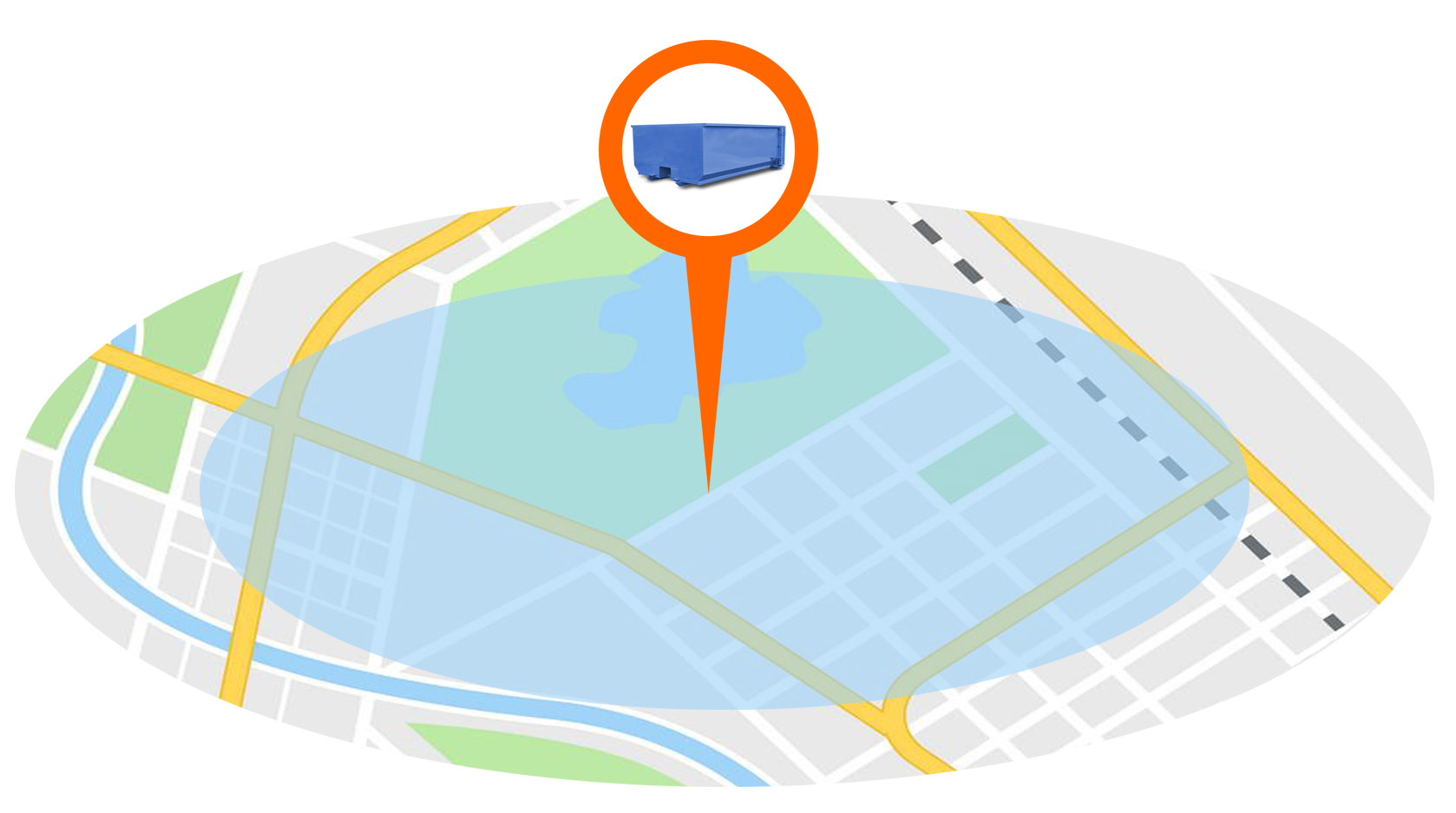 At D&A Dumpster Rentals, we're thrilled to deliver the dumpster rental Newark can rely on. We happily offer our reliable dumpster rental services to residents, businesses, and construction sites throughout the city, ensuring efficient waste management solutions. Our local partners include city offices, organizations, and even the Newark Public Schools.

With our convenient delivery service, we cover various zip codes in Essex County, including 07101, 07102, 07103, 07104, 07105, 07106, 07107, 07108, 07112, and 07114. No matter where you are, we're the dumpster rental Newark knows they can call on! We're happy to include Totowa, Clifton, Jersey City, Wayne, Little Falls, Haledon, North Haledon, Caldwell, Irvington, and Parsippany-Troy Hills in our New Jersey service area, and Brooklyn, The Bronx, and Manhattan in our New York service area.
Book Online Now
FAQs About Our Newark Dumpster Rental Options
Finding frequently asked questions about our Newark dumpster rental has never been easier with our team of experienced and helpful dumpster pros! Our FAQ section is a valuable resource that provides answers to commonly asked questions about our services, pricing, rental process, and more. Whatever your concerns or questions are, we're here to help. So anyone searching for the answer to "can I put a dumpster on the street in Newark NJ" can save time and get the answers they need by exploring our FAQ section today. Need additional help? Give us a call at (973) 809-3846 today!
Q.
How much does it cost to rent a roll-off bin?
A.
The price varies depending on the size of the Newark dumpster rental, the rental time period, and the delivery area. Our smaller container option, the 10-yard, begins at $480 for up to fourteen days of rental time, with 1.5 tons of waste disposal included in the base price. We understand that many people searching for dumpster rate Newark NJ Cobstone are looking for the least expensive option, but along with competitive pricing, we pride ourselves on offering on-time delivery, convenient scheduling options, and friendly service with each and every drop-off.
Q.
Do you deliver to my city?
A.
We serve the city of Newark, NJ, and its surrounding areas. If you're searching for a dumpster outside of the listed area, give our team a call to see if delivery arrangements can be made. When we deliver, we handle all of the hassles, so if you have questions about how to get a permit for a dumpster in Newark NJ, we're here to help!
Q.
What items can be loaded into the container?
A.
Our commercial-grade containers can hold and transport a wide variety of trash, including household items, large furniture, building materials, yard waste, and more. Local regulations prevent us from taking any materials that could be considered hazardous, such as used motor oil, gasoline, or flammable liquids. Whether you're searching for a simple place to rent 30 yard dumpster Newark NJ or planning a larger project with our 40-yard dumpster, we've got you covered.
What to See and Do In Newark, NJ
Looking for exciting things to do in Newark? You've come to the right place! Whether you're a local or just visiting, Newark has something for everyone. From cultural attractions to outdoor adventures, this city has it all. Explore the vibrant arts scene, catch a game at the Prudential Center, or take a leisurely stroll along the Passaic River. Newark is your gateway to a world of fun and exploration. If you're a nature enthusiast, Newark boasts some beautiful parks to escape the hustle and bustle. Branch Brook Park, famous for its stunning cherry blossoms, is a must-visit during springtime. For a serene retreat, visit Weequahic Park, where you can enjoy picnics, boating, and peaceful walks. Newark's green spaces offer a breath of fresh air in the heart of the city.
The History and Landmarks of Newark, New Jersey
Delve into the rich history of Newark, NJ! This city played a pivotal role in American history, from its early colonial days to industrialization and beyond. Explore the Newark Museum, home to an impressive collection of art and historical artifacts. Don't miss the chance to visit the historic Ironbound district, where you can discover the city's immigrant heritage through its diverse cuisine and culture. Newark is dotted with iconic landmarks that tell the story of its growth and transformation. The stunning Cathedral Basilica of the Sacred Heart is a masterpiece of Gothic architecture.

The New Jersey Performing Arts Center (NJPAC) hosts world-class performances, while the Newark Symphony Hall is a hub of cultural events. These landmarks are a testament to Newark's vibrant spirit.


The Culinary Delights and Culture of Newark
Foodies, rejoice! Newark offers a delectable culinary scene with a mix of flavors from around the world. Savor Portuguese delicacies in the Ironbound district, try soul food classics or enjoy a fine dining experience at one of the city's upscale restaurants. Newark's dining options are as diverse as its residents, promising a gastronomic adventure you won't forget. For families, Newark provides a range of educational and spiritual options.

There are excellent schools catering to different academic needs and a diverse selection of churches representing various faiths. Education and community are valued in Newark, making it a great place to raise a family and connect with your neighbors. We hope this information helps you explore and appreciate the vibrant city of Newark, NJ.

If you're considering any construction or renovation projects in this fantastic city, remember that D&A Contracting is here to assist you every step of the way. Contact us today to turn your visions into reality.